Welcome to us at Ånnbol's Bed & Breakfast in Åmotfors, Värmland. A beautiful accommodation as an alternative to expensive hotels.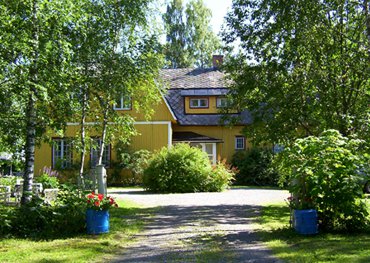 Stay nice in a 100 year old house!
Ånnebol's Bed & Breakfast is beautifully located between the lakes Hugn and Ränk in a scenic area close to swimming and fishing.
In 2012, this beautiful building celebrated 100 years. In its former life, the house was the old school in the countryside with classrooms and teacher's accommodation.
Close to an active life
Activities nearby include golf at Eda Golf Course, which is within walking distance.
In winter time, Valfjället's ski resort offers adventure for the skier, both downhill as well as crosscountry.
For the shopping freak, the shopping center in Charlottenberg is close, but even closer is Åmotfors. In Åmotfors there is a grocery store, library, restaurants and railway station with train and bus.
For more information about the house, activities and more – click here.
We take care of you!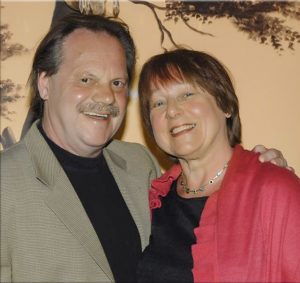 Christina and Pelle, the proud owners of Ånnebols, will take care of you as guest.